A door is perhaps one of the most significant aspects of your home. It serves as a barrier and an entrance to your home. Knowing this, individuals should carefully consider what kind of door will suit the needs of your household. At Cambridge, we have a diverse and considerable range of doors that will enhance the functionality and style of your home. Below, are some of the types of doors that Cambridge produces, markets, and installs:
Entry Doors
A great entryway can enhance the appearance of your home in so many ways. We offer Mahogany entry doors and leaded beveled glass entryways. These styles can certainly increase the attractiveness, and most importantly, the value of your home for future resale. Check out our large selection of wood entry doors.
Custom Doors
Since we offer a great range of styles and hardwoods, custom made doors are certainly an option that customers can take. Let your creativity flow and let your personal style be displayed through a Cambridge custom door. The options are endless with a custom door, learn more here.
Security Doors
You do anything to help keep your family safe and there's nowhere they should feel safer than at home. Go a step above with security doors designed and built to protect, learn more here.
Patio Doors
Certain doors are made to be created to provide natural lighting from the outdoors. A door of this nature can undoubtedly add depth to the living rooms of your home. View options for your home's new patio doors here.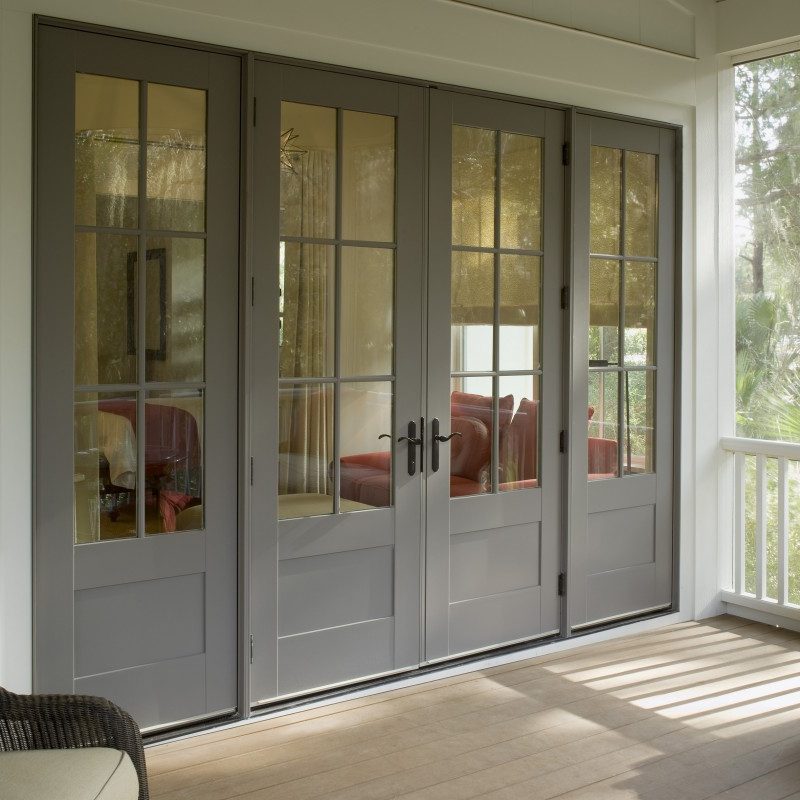 Fiberglass Doors
If you are looking to add distinction and natural lighting to your entry door, consider incorporating fiberglass doors. Fiberglass doors styles that Cambridge offers include PlatPro textured fiberglass and PlastPronon-textured smooth fiberglass, learn more here.
Steel Doors
This door styles offers added security and peace of mind and comes in a great selection of glass styles. Learn more about Cambridge's steel door here.
Storm Doors
These doors offer maximum security from powerful winds and debris that are due to hurricanes and other weather events. See more about our Storm Doors here.
Interior Doors
The doors within your home can perfectly reflect your home design style. We offer a great selection of hardware and glass styles to make your interior doors reflect your individuality, check them out here.
For information regarding interior door replacements, click here.
Looking to add doors perfect for the four-legged family members? Cambridge is able to create custom-made doors exclusively for your pets, learn more here.
Garage Doors
Many home improvement companies tend to overlook garage doors. In our opinion, the garage is a significant aspect of your home. Speak to our professionals to see how you can incorporate safe and effective garage doors. Learn more here.
Finishes
Are you looking to retain the appearance of your entry door and maintain it for as long as possible? Cambridge offers exceptional finishing to make sure your entry door is protected while keeping its distinct character, check out your options here.
Your Door Our Glass
Have you always desired to add glass windows to your entry doors but without having to spend more on installing a new one? At Cambridge, you can do just that! Your wish to add a glass window to your existing fiberglass or steel door is certainly a possibility, learn more here.