There are many benefits for replacing and updating your old, drafty and worn out windows and Hurricane Impact Security Windows. But when it comes time to make these updates, most people will ask the million-dollar question, "How much is this going to cost?" The average price range for a most typical replacement windows in First Colony, Katy, Cinco Ranch area which the homes are less than 35 years old can range anywhere between $499 – $899 and up on Special Shapes, & Safety glass windows. That price range is standard if the pre-existing opening is structurally sound and not in need of any enhancement or wood or brick repair.
The price will include the costs associated with removal, caulking, sealing, alarm installation, clean up, and haul off old windows.
Replacement Window Cost Break Down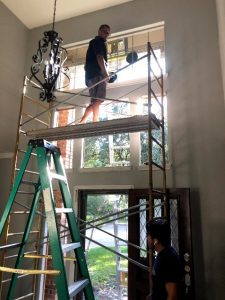 Typical costs to replace all these windows include:
Removal – We properly remove all existing windows, which will require work on both the interior and exterior of your home. We will indicate a plan for removing and replacing all the windows in your home and discuss whether or not your windows need repairs or replacement of moldings after the new window is in place. We also plan in advance, any costs associated of visible repairs. We will disposal of the old windows and building materials.
Repair – We begin with a professional window inspection, with checking for any problems such as leaks, mildew, mold, or any other structural issues before starting any work. We will discuss if you will be charged more if any wood trim or framing needs to be replaced or if it is rotted. We will let know up front if there are additional fees for any interior "finish" work that would need to be completed., except for anything that is hidden behind the windows we can't see, will be extra where and when needed. Being aware of any pre-existing issues and discussing these concerns up front could save your thousands of dollars in the long run. We do not nickel and dime you. We have A+ Rating with Angie's List and The Better Business Bureau of Houston Texas.
Casings and efficiency – usually windows improve the energy efficiency of your home, but it is also important to think about the cost of improving the efficiency of the window casing too. The area that surrounds the window will be sealed or insulated to decrease any air leaks or drafts that could also eat up your energy bill.
What Is Included in our "Window Replacement Job?"
A window replacement should include: Professional field measurements, Factory ordering of windows, delivery of windows in our box truck, removing the existing windows, installing new ones, cleanup and disposal of the old windows, and cleaning the new windows, and reinstalling new alarm contacts where needed.
Estimates are usually based on window sizes, shapes, designs, grills, material types, and how many windows being installed.
Vinyl windows are usually the most installed; other window framing materials include aluminum and fiberglass.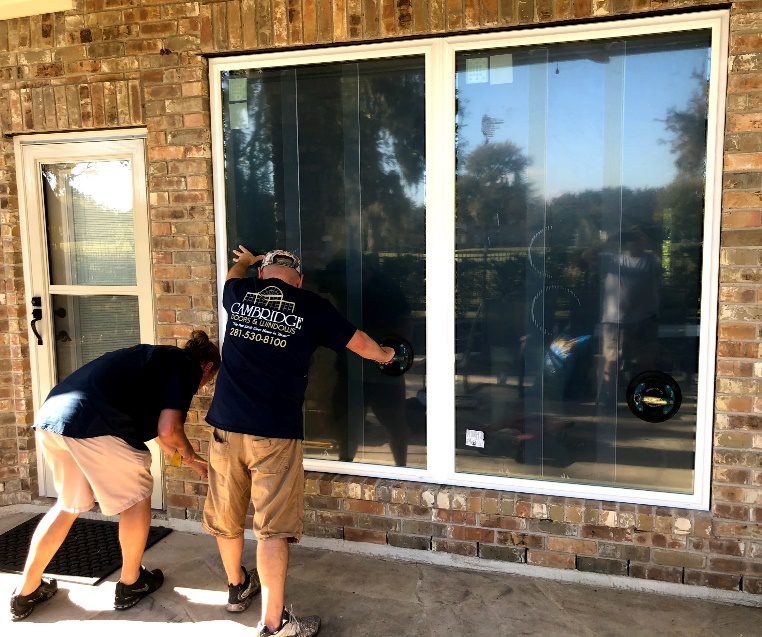 An Energy Star Label means greater savings on heating and air conditioning. Improved energy efficiency may call for different types of windows on different sides of the same home, depending on sun and weather exposure. Hurricane Impact Rated windows can go anywhere in The State of Texas and along the Texas Gulf Coast. Hurricane Windows are used for high security and to keep intruders out.