When it comes to home improvement projects, many individuals tend to concentrate in some regions of the home. If people see that they don't have plenty of living room space, they will consider expanding their home by removing walls, obtaining new furniture, among other things. The kitchen is by far one of the most popular home improvement projects. This is certainly not surprising, as the kitchen plays a vital role in the function of the home. Other areas of the home that persons renovate and improve include the bathrooms, bedrooms, and increasing or creating more patio space. There is an area of the house that many don't think about but is also essential in the function of the home. A garage plays a vital role in the protection of our vehicles and precious valuables that cannot be placed in other areas of our home. One of the ways you can improve your garage is by adding new and improved garage doors.
Below, we will discuss in further detail the most popular door styles a homeowner can incorporate into their garage.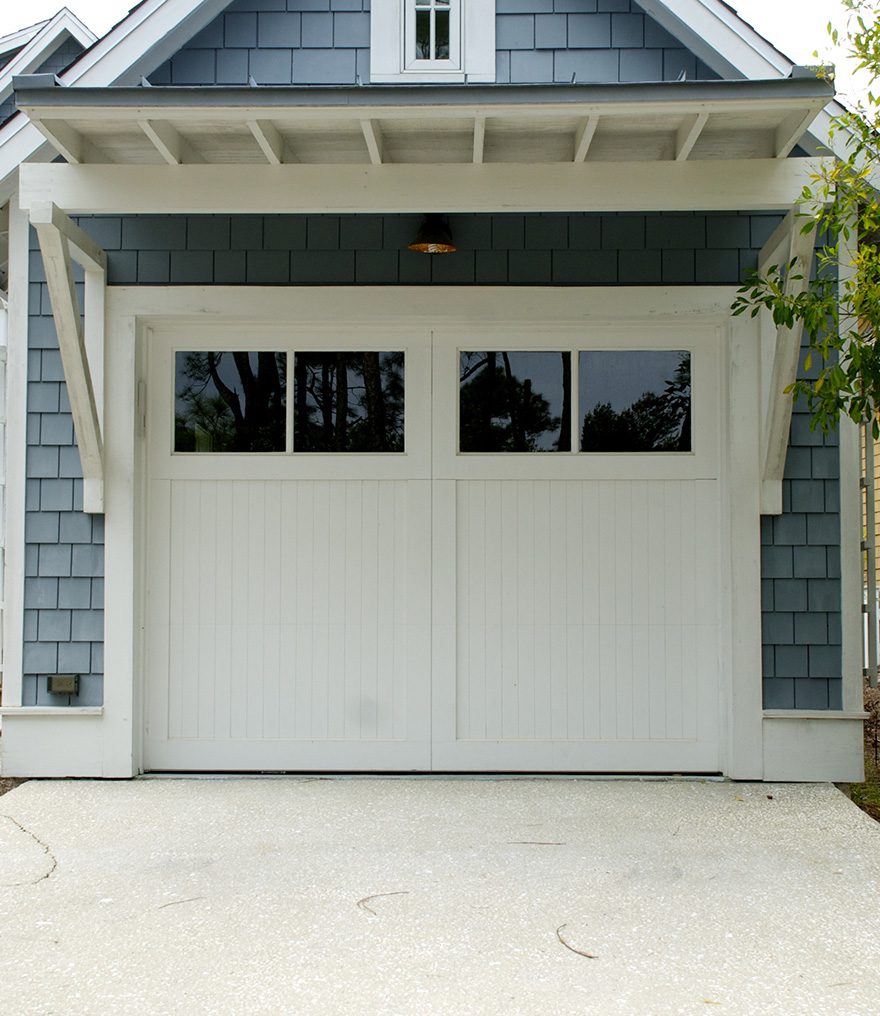 Popular Residential Garage Door Styles
Homeowners have various styles and options for garage doors. We are able to provide our customers with a diverse range of options in order to meet their various needs. The following are the most prominent garage door styles that resonate most with consumers.
Traditional Garage Doors
If you are looking for garage doors that offer exceptional reliability and affordability, consider incorporating traditional style doors. This style is perfect for the homeowner that would like to obtain some contemporary elements, but would still prefer to retain some of the traditional aspects of garage doors.
Carriage House Garage Doors
By far one of the most popular choices for a diverse range of homeowners. These doors offer distinction and an old-time feel that many individuals admire. This is especially true for homeowners who have wood materials incorporated in their homes.
Modern/Contemporary Garage Doors
If you would like to add garage doors that will help your home exude more of a contemporary style, consider incorporating aluminum or glass garage doors that will enhance the features that define a contemporary home. These homes tend to be of a one-of-a-kind design that is stylish, daring, and alluring. Even if your home is not of this style, these garage doors will certainly help create the contemporary look that you have always wished for.
Veture Beyond the Norm...
These styles are the most common, but we are able to create garage doors that are custom-made for you. You can incorporate different styles of garage doors and make them into one. You can incorporate designs, windows, colors, and insulation. The material that can be used to create your one-of-a-kind garage door includes fiberglass, woods, aluminum, steel, glass, among other materials. We understand that many homeowners have unique and diverse styles. At Cambridge, we will help bring your garage door vision to completion.
Installation
Installing a garage door should not be a concern for homeowners. The professionals at Cambridge Doors and Windows will guarantee that your garage doors will be installed with precision, and will implement measures to make sure your garage is not at risk of being damaged.
We also understand that because many homeowners use a garage to protect their vehicles, we will work diligently to ensure that garage doors are installed properly in order to reduce the risk of potential damage to your vehicle or other materials from your home. We do not want our customers to experience an accident caused by a failed garage door. This can certainly affect your safety and the safety of any inhabitant of your property. Because of the concerns that can arise, we take proper measures to ensure effective garage door installation.
Did you know that installing garage doors can be one of the best home improvement decisions that you, as a homeowner, can make? If you plan on selling your home, the return on investment can be exceptional. Most homeowners recover most of their garage door expenses when they sell their home. Even if you are not in the process of selling your home, it is very likely that your garage door improvements can add considerable value to your property. There can be many reasons as to why homeowners choose to install new garage doors. Whichever the reason, know that you have made a great investment not only for your garage but your home as well.
If you are ready to make much-needed changes to your garage, such as installing new garage doors, speak to our experienced Cambridge representatives that will answer any question regarding your garage door needs. It only takes a moment.
Contact Us about Your Project