Fire Rated Residential Doors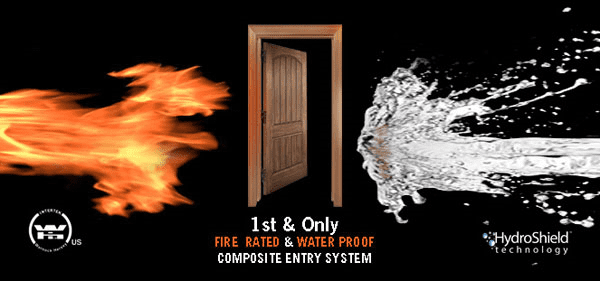 Entryway fire rated doors are manufactured with the purpose to resist spreading fire if any part of your homes structure that catches on fire. For an example: If a fire breaks out in your garage, with a fire rated door in place, and with all doors closed, the fire will take longer to spread into the house giving extra time for the local fire department to show up. Most fire rated doors in homes are between the house and the garage since the garage walls have 5/8" thick sheetrock with a 20-minute fire rating per building code to slow down the fire in the Fort Bend & Houston Texas area.
Cambridge Doors & Windows proudly carries and installs a large variety of Steel and Fiberglass Residential Fire Rated Doors in the Houston and surrounding areas. The most popular Fire Rated door sizes that we install are 2'-8" x 6'-8", 3-0" x 6'-8", 2'-8" x 8'-0", & 3'-0" x 8'-0" of metal doors, fiberglass doors, & are always available, ready to be painted to your homes colors and professionally installed by our crew. If you live in Houston, Sugar Land, Pearland, Richmond, Katy, West University, Bellaire, or The City of Bunker Hill and you change out you old out dated door leading into your home you have to have a minimum of a 20-minute fire rated door unit as per city code.
View our Fire Door Rates Styles
Your Home's Fire Safety
When deciding upon any specific given door model it's important to understand that "UL 20", for example, means the underwriter's laboratory has tested the door at 20 minutes of fire resistance.
These time-based tests are based on the timed exposure of flames the door and assembly can handle; examining the hardware, wall and door assembly as written in the Texas building code standards. The doors are put into a large furnace to properly test the door against its specific rating.
Fire Rated Door Labels
All fire rated doors within the United States must be labeled with a permanent metal label which must remain legible on the inner edge by the hinges. In addition to fire-rated doors, fire rated door frames must also include a permanent readable label.
While each of our door fire rated door manufacturers must meet the UL criteria (Underwriters Laboratory) and are tested and conducted by independent, internationally known labs.
An example of one of our manufacture's fire-rated door labels.
Fire Rated Doors Aesthetic Appeal
When planning out your next fire rated door project, it's important to think about the details and materials you will use, not only for function but also for aesthetics. To meet most fire requirements, you do not have to sacrifice the aesthetics of your home for your family's safety and security.
Cambridge Doors & Windows installs everything you need to make sure your home garages, hallways, stairwells, and other corridors are matching the other non-fire rated doors in the home. Our door meets the local fire codes and requirements.
Fire Rated Residential Doors Houston Without Compromising Style
With many styles of fire rated protection doors and unlimited custom capabilities, Cambridge Doors & Windows ensures you will never sacrifice style when selecting fire rated door for your home. All Cambridge Doors & Windows fire rated doors feature full panel relief and are engineered to match the details of our standard offering.
Unlike other commercial fire-rated openings which feature hollow metal frames that do not match the doors with which they are paired, Cambridge Doors & Windows offers a revolutionary new frame system that provides the desired appearance of natural composite in 20-minute fire ratings. This means that Cambridge paint- and stain-grade fire doors can be paired with a matching material frame. The result is a uniform and architecturally-correct aesthetic on all Cambridge doors, frames and millwork for every opening.
Fire Rated Doors
Made with fire retardant composite, PlastPro Fire Rated Doors are tested to withstand fire for a minimum of 20 minutes. PlastPro Fire Rated Fiberglass Doors qualify homeowners for energy savings that result in the reduction of your overall energy bill. We are the first and only fiberglass door manufacturer that provides not only fire rated doors, but waterproof entry systems as well. Our fire rated doors are extremely durable and fire resistant. Most importantly, our doors provide a safe home that's affordable and energy efficient.
20 Minute Fire Rated Doors
PlastPro 20 Minute Fire Rated exterior entry doors bear the Warnock Hersey Mark of product safety, performance, and quality. PlastPro is subjected to quarterly plant audits to include FTIR component material validation testing verifying the molecular fingerprint of the fire rated door sub components. The doors are produced in the most advanced, fully integrated, computer controlled, automated manufacturing facility in the door industry. This enables PlastPro to achieve the highest quality products available in the door industry.
Our exclusive PF™ Door Frames add needed protection for your entry units. Also made with fire retardant composite, PlastPro Poly-Fiber Frames are tested and certified to withstand fire for 20 minutes. Complete your protection by fitting your fiberglass doors with PF™ Door Frames.
Fire Rated Door Styles
6'-8" Tall Smooth Fiberglass Fire Rated Doors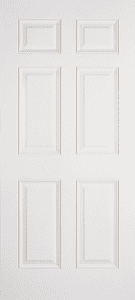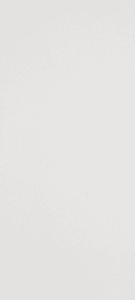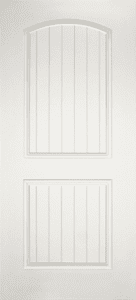 6'-8" Tall Textured Stainable Fiberglass Fire Rated Doors
8'-0" Tall Smooth Fiberglass Fire Rated Doors